Description
This amazing arrangement comes with one or two giant numbers that are about 75cm high, and a number of latex balloons to make up a large and impressive display.
You can also choose to add the recipients name to the numbers.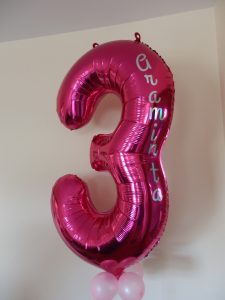 It comes with a weight to hold it down but you can choose to have a teddy, dog, cat or chocolates at an additional cost.